Reasons for Choosing Chef's Knife
As we've mentioned many times before, if you can only have one knife in your kitchen, make sure you choose your kitchen knife. In this article we'll share why you should definitely buy a kitchen knife.
PORTABLE AND LIGHTWEIGHT
One of the most obvious reasons it's great to own a chef's knife is that it makes it easy to pick up to cut ingredients since it is relatively lightweight. If you want to go out for a picnic, or cook in the wild, chef's knives are great to carry around, as chef's knives are of moderate weight and length compared to other knives. And what's the most important thing? It cuts through ingredients quickly without taxing your palms and wrists!
DURABLE
Chef's knives are usually manufactured following the guidelines of professional heavy use. Since kitchen knives were originally designed for restaurant chefs to provide efficient and effective food preparation, manufacturers use high carbon steel pieces, and special processes to ensure that chef knives are very durable.
LOW MAINTENANCE
Chef's knives require very little maintenance to keep them in good condition. Here's what you should do:
Clean them with dish detergent after each use.
Store them in a dry place to avoid rusting.
Sharpen your knives regularly with a whetstone to avoid dulling.
Don't use a power dishwasher because knives can be damaged by the dishwasher.
With a little care, you can keep your kitchen knives at the ideal standard for a long time.
CUTTING VERSATILITY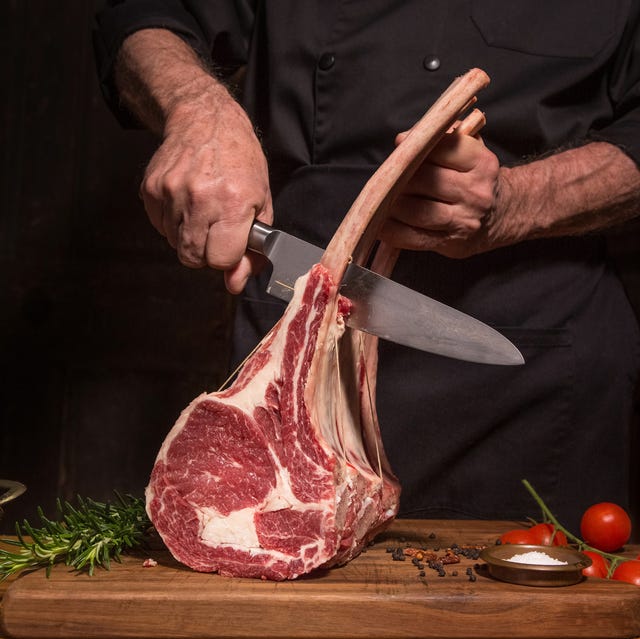 You can cut meats, carrots, onions, herbs and salads with extreme precision using a chef's knife. For example, you can use your knife to slice onions to add flavor to a dish; or you can slice thinly sliced cucumbers for a salad. The possibilities here are almost endless, and your chef's knife will be able to handle almost all of cutting tasks.
WHERE TO GET THE BEST CHEF'S KNIFE
If you need a high-quality, exceptionally sharp knife for a great price, then look no further than EUNA! Our 8" Forged Knives come with exceptionally sharp, long-lasting edges that will make quick work out of any ingredient you throw its way.
Order today to get EUNA in your kitchen!