Technically, any knife can cut bread. However, you need to pay more attention to what kind of knife can be used to cut bread faster and more efficiently. The bread knife is your best bet for both name and functionality.
Buying the best bread knife for you can be a bit confusing as there are so many choices on the market. However, here are some tips to keep in mind when shopping for a new bread knife.  
SHARPNESS  
The best bread knife must be sharp enough to cut through the crust easily.  A sharp knife also prevents bread from shedding too much: Think about how easily you get frustrated when cutting bread with a dull knife! Cutting bread also becomes more annoying because you clearly see your bread "sinks" while you are cutting.  
LENGTH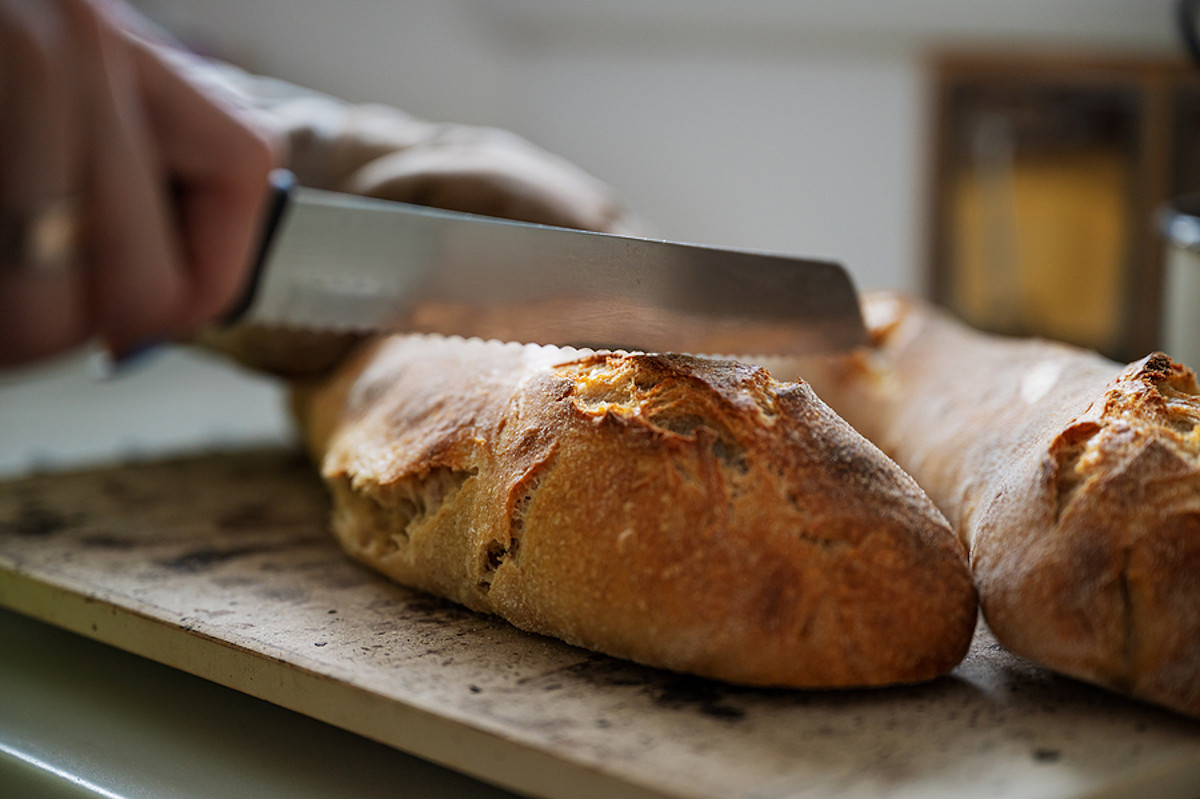 A good bread knife should be long enough to make the sawing bread easier. It wuld be better to choose the knife longer than 7 inches. The optimal length for a bread knife is about 8-9 inches.
SERRATED or NON-SERRARED
It is actually a personal preference, but the serrated bread knife is specially made for bread. The edges make it easier for you to cut the bread as the slices are neater. The serrated knife also keeps the bread fluffy —— it doesn't compress the bread. In addition, serrated edges are less likely to blunt than straight edges.
MORE...
Although there are many good bread knives out there, but check out this beautiful and affordable EUNA 8 Inch Bread Knife! It is designed for a comfortable grip, and it is also lightweight and durable, with many customers speaking highly of it: "This is truly a phenomenal knife. You have to be very careful with it because it is sharp as sharp can be. It slices through anything without any pressure at all which is great with bread or ripe fruits or tomatoes. Would definitely buy from these folks again."